Emily Parks of
Organize for Success LLC
Emily S. Parks, Productivity Consultant with Organize for Success®
Time is limited… Make every minute matter!®
office: 919-981-6397; fax: 919-882-1331
8480 Honeycutt Road, Suite 200, Raleigh, NC 27615
The Residential Advantage is pleased to introduce Emily Parks, a productivity consultant with Organize for Success LLC. In her work with us, we have learned how to manage our physical space in order to maximize efficiency, by knowing where everything goes.
Ms. Parks works with entrepreneurs, business executives, and corporate teams who need to focus on their immediate priorities. By clarifying those priorities, she teaches strategies to manage their time and workspace for the most effective means to achieve their goals for their home, families, and work.
Leveraging a background in sports administration and automotive marketing, she found a need for colleagues who continually asked her to replicate filing systems, calendar maintenance, and other processes. In 2007, she started her own business focusing on productivity, prompted by having previously read an article by an author who specialized in professional organization.
What is the difference between organization and productivity?
Productivity is a specific type of organization, concentrating on the tools that enable you to reach your goals: time, contacts, information, work space, workflow, processes, scheduling, or how you store/reference information. A productivity consultant focuses on an individual or team's efficiency and how to use that to effectively achieve goals.
What are your top 3 organization tips for holidays?
Know what matters most to you by clearly identifying your priorities. Schedule those things first on your calendar. Second, break big projects into small, actionable steps. For example with holiday shopping – list each person you're buying for, then write down gift ideas and budget. Doing all this first will make your shopping time more productive.
Last, don't be hesitant to ask for assistance: house cleaners, personal shoppers, someone to address holiday cards, in-store gift wrap services. For parties, use a full-service caterer or bartender, and for errands, find a concierge.
How does someone analyze their own productivity?
Knowing your own personality means you will be aware of your stressors, which leads to determining how to either overcome or avoid those stressors. Stressors include things which make your heart race, increase feelings of anxiety, or prompt thoughts of "I don't know where to start". Once you've identified these, then you can figure out specific steps to take action.
For small business owners or work-from-home professionals, what tips do you have to increase work/life balance, especially during the holidays?
I prefer the term work/life integration, but be aware of the fact that you're one person, and it's not possible to flip the switch in your brain.
Take time going into each new week to figure out your priorities and goals, then schedule time for those first on your calendar. Stay away from focusing on "someday" which is a wish, not a goal. Putting a date transforms it into an actionable item.
Also, block out distractions – try headphones or background noise, or a change of scenery. Finally, close out each day by planning for the next twenty-four hours – this will keep your weekly strategy on track, in spite of last minute issues popping up.
How can someone make their at-home workspace more efficient?
First, make sure to utilize your prime real estate – anything within arm's reach should be things used most frequently.
Second, make sure everything in your space has a designated 'home'. Clutter is a result of not knowing where things need to go. If you make a decision where things go, they will get there easily and quickly, until the time you need to reference them.
Third, contain what you retain. Place items to keep in a specific home like a box, notebook, bin, electronic file, folders. This way you will know when to purge the overflow. The less you keep, the less there is to dig through to find what you need.
What are your top "productivity tools"?
For productivity, one is the most powerful number – have one place for each thing, and you are less likely to lose something, have misinformation, or have something fall through the cracks.
But tools are simply solutions – for appointments or to-do lists, gathering and retaining information, email management. Take time to investigate who you are and define your needs, and don't forget apps exist for just about everything.
Most important – there is no right or wrong solution. Pick and choose, and tailor them to your needs and preferences. And remember it's okay if things that work for another person or business don't work for you.
=====================================
Paulina Bohorquez, Owner/Broker Paulina Real Estate Team Inc. w/ Keller Williams Raleigh, Downtown.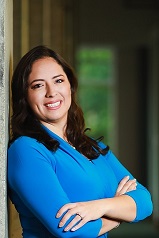 Paulina Bohorquez, Realtor,
GREEN Certified
,
SFR
, SPS
Keller Williams Realty
555 Fayetteville St Suite 300
Raleigh, NC 27601
919-255-8586
Selling Your Home? How to Choose the Right Agent
Most people choose to sell their home with a real estate agent when listing their home for sale. Selling your home is a business decision and hiring the right agent is extremely important.
There are so many agents! How do I choose the right one?
When you're looking for a real estate agent, you want someone who has a good grasp on the market. Someone who knows how long houses are staying on the market and how different price points sell at any given point. Look for someone who is going to advise you and customize the plan to your situation, your home, and your needs. Lastly, you want someone who understands your goals and end results so they can look at different marketing strategies and timelines.
Isn't selling one home just like selling the next?
No, just like with most major events in your life every situation is different. The type of market, (seller or buyer) will have a huge impact on how a seller will sell their home. In addition, the sellers themselves will be at a different stage of life and may be selling for different reasons which will impact their urgency to sell. Each home has features to emphasize that are going to appeal to different types of buyers, so the marketing of a specific home will differ as well. Also, the market shifts throughout the year, and your agent should understand your local market trends in order to advise you of how to sell your home. A good real estate agent knows each situation is unique and can adapt selling strategies to your home and situation in order to find you the perfect buyer.
What should I look for in a real estate agent?
Communication is probably the most necessary characteristic, because the biggest complaint is that agents are hard to reach by phone. A good agent will inform you of each step along the process, proactively, not just put a sign in your yard and show up at closing. Your agent should be responsive to your questions and concerns throughout the process because their job is to walk with you and alleviate your stress, discussing items as they come up and before they become major issues.
I've heard we're in a "hot seller's market." What does that mean?
In seller's market, homes move really fast! You need an agent who is able to attract as many offers as possible and can handle the volume or interest and offers. An agent should be able to present the seller (you) with the best options, the highest offer is not automatically the best if the buyer can't get to the closing table. A seasoned agent knows to analyze each offer based on all the major terms and is able to explain each offer's strengths and weaknesses. I offer a side-by-side comparison of each offer and then summarize so that you don't have to wade through to determine what the bottom line is. I break down the information for you, so that you know what you're getting.
What are the most important terms I should understand in my contract?
I go through the eight main terms of a contract with you, some of the most important are due diligence fee and period, earnest money, closing date and closing costs. Due diligence period is the amount of time a buyer gets to check out the house before deciding to move forward. The buyer pays a due diligence fee for the right to terminate contract for any or no reason; that money goes directly to the seller. If the buyer doesn't close, the seller keeps the money. For this reason, you want the fee to be strong especially in multiple offer situations.
Earnest money is connected to whether one side or another breaches the contract. This money is held in a trust account by a third party, usually the closing attorney or the listing agent's firm.
Closing costs can be used as a tool in the transaction. The seller can offer to pay part of the buyer's closing costs as an incentive to close the deal. However, you need an agent who knows the difference and how each of these benefits you so that when you sell, you still get the highest possible profit, even with closing cost concessions.
Closing date can have a big impact on profits and stress level of on both sides. It may make sense to give a small concession to the buyer for a smooth transition into your new home. If the concession keeps you from having to make a temporary move or pay for storage. I find that the transactions with flexible closing dates and move dates are the least stressful.
How can I learn more?
If you're thinking about listing your home, I'd love to sit down with you, go over what your home is worth in today's market and talk about the process and discuss your ideal timeline.
Below you can find a few reviews. Please let me know if you need more.
Reviews
By Josh Long
Paulina is very good at what she does! She knows the business well and worked very hard for us. All hours of the day and night. She is kind, friendly, and very easy to work with. My Wife and I recommend her not 5 stars but 105 stars.
By Anna Pabon
Yes! Paulina helped us sell and purchase a new home. As a first-time home buyer, she walked me through each step, fought for us, and contacted me frequently to make sure I felt comfortable about everything. And she found our new home for us and we closed last week. Happy customers! Highly recommend!
By Mary Adams
My husband and I have had Paulina help us buy a house 10+ years ago while living in another state and not knowing this area very well. She was amazing! Last year she helped us sell this home in record time, great price, and helped us rent back until our new house was built. Most recently, Paulina helped us through the new construction process. HIGHLY recommend her as an advocate on your behalf in this undertaking. She had our backs and asked questions that we didn't even think of ourselves. Don't go it alone. Do yourself a favor and have her in your corner!
————————————————————
Meet Rudy Bohorquez, President of Luxury Living Scapes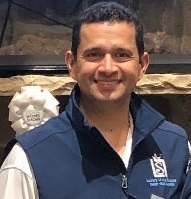 Rudy Bohorquez, President, PMP, CPP
Luxury Living Scapes, Inc.
NC Licensed Landscape Contractor #0524
Corporate License number #CL0591
Luxury Living Scapes, LLC.
1.

How does landscaping help a home's value?
Landscaping adds beauty to the outdoor living space as well as adding curb appeal. From a selling aspect, landscaping benefits the homeowner tremendously because new homeowners will be more likely to present a higher offer if the landscaping is complete.
What gives most homeowners a bang for their buck is outdoor living spaces – patios, fireplaces, outdoor kitchens. Appraisers take the construction investment into consideration when they place a value on the house. Landscaping serves two purposes: you can enjoy it while you live there, and then you can recoup a portion of the cost when you sell. It is a huge selling feature now days. Even builders are offering outdoor living features across many price ranges.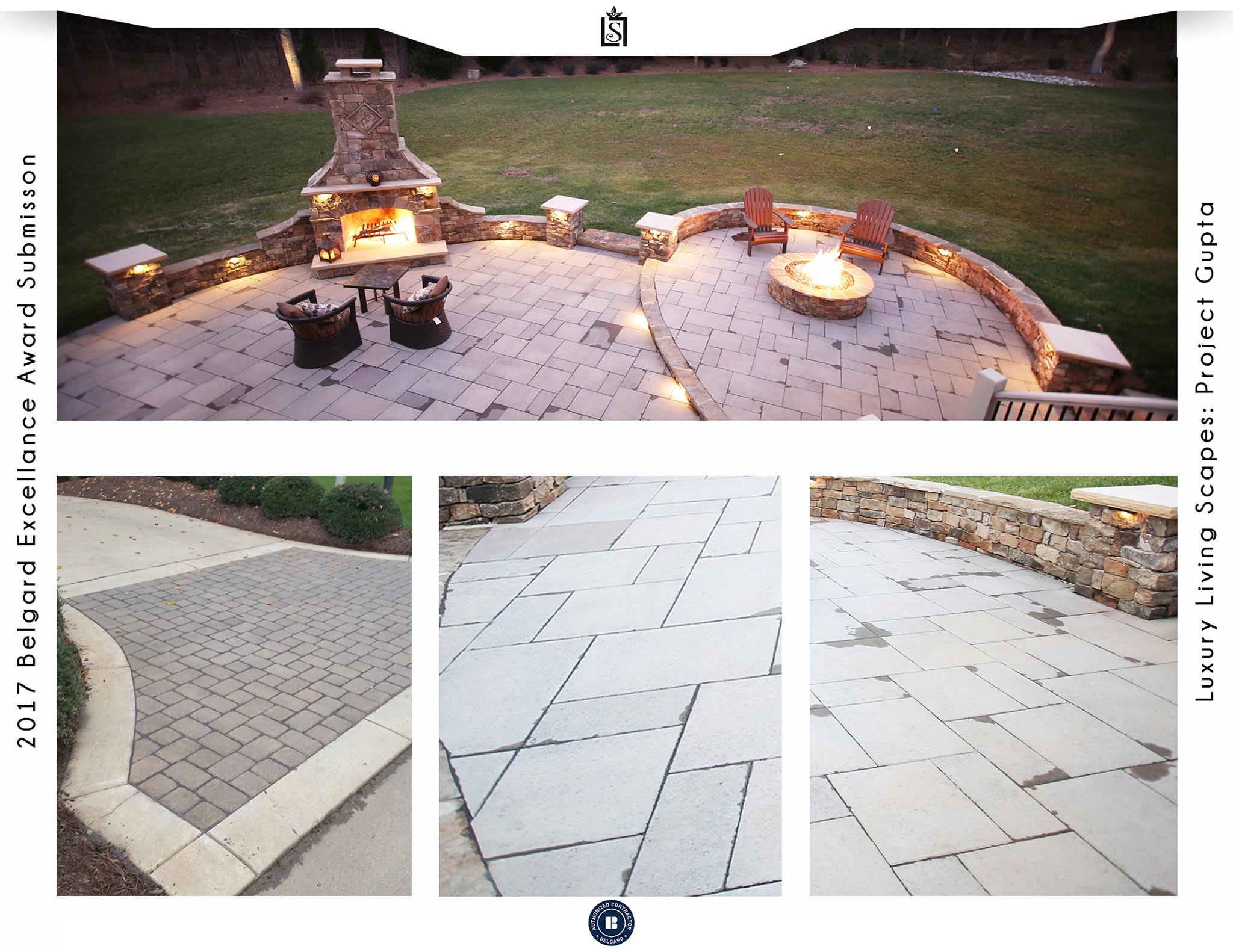 2.

How does it help you enjoy your home more?
Designing outdoor areas creates spaces to socialize outside with family and friends to enjoy weekends, vacations, and time off work. It offers more options for using your home to enjoy life more fully. As well, if your lifestyle includes a high appreciation for being outside, the entertainment and relaxation aspects improve your quality of life. You use your home to the fullest.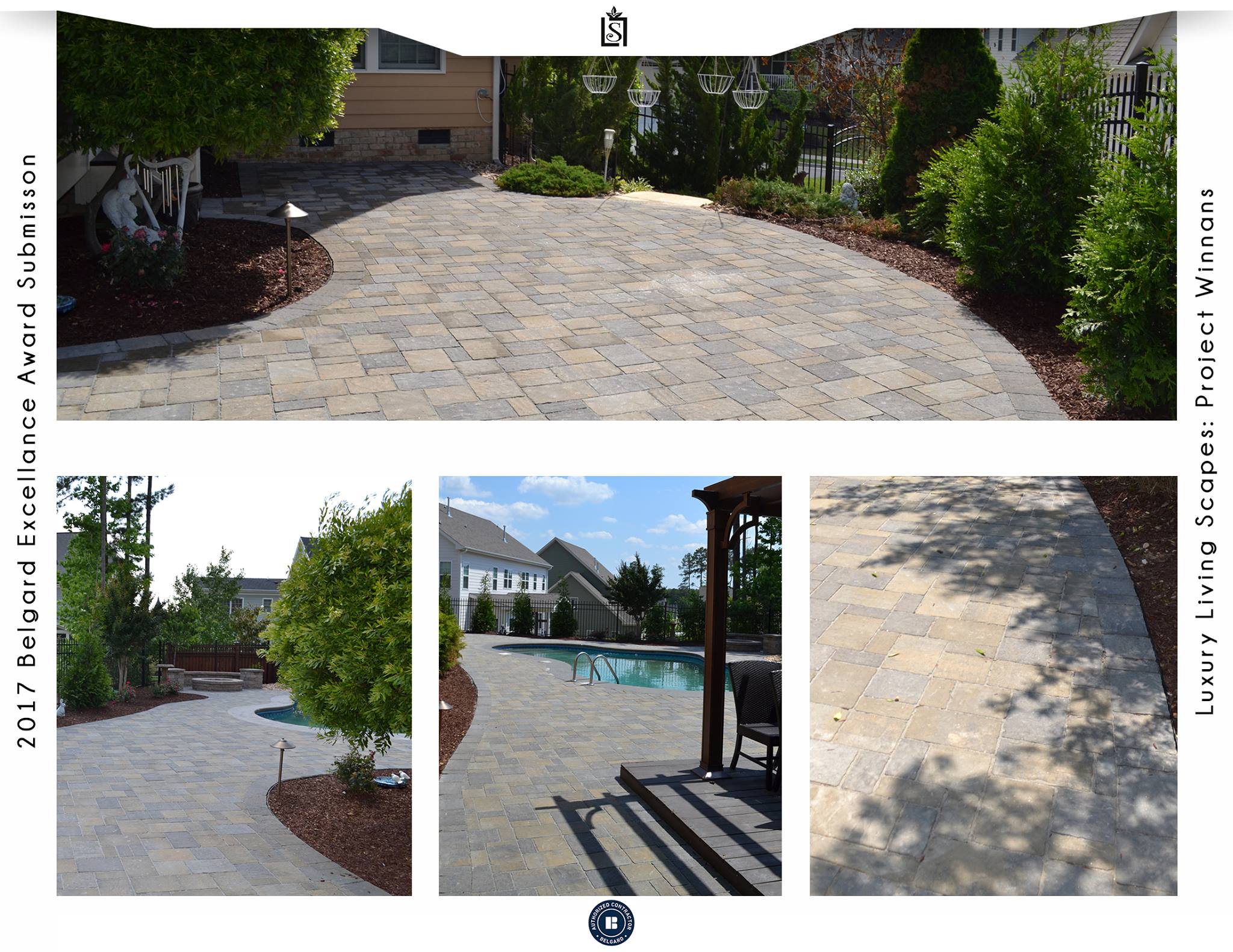 3.

Why should you hire someone who does quality work?
The key factor is your return on investment. When designing your landscape, you want longevity and durability: you want your landscape design, plants, layout to remain attractive and enjoyable for a long time. This does include a price tag. And because there is an investment, quality is important so that your investment lasts. Then, when selling your home, the investment will come back to you by helping you sell your home sooner and possibly for more money. A professional landscaping company understands all these aspects and how to make the end result a space that fits within your budget and that you will enjoy for years to come.
4.

What goes into designing a landscape?
We always start with a complete design: first we ask our clients what ideas they have and how they want to spend time outside. Because of our experience in the industry, we use their feedback to come up with a functional design that stays within their budget and takes their vision and dream backyard into consideration. Many people build in phases to end up with their ideal back yard that is cohesive and flows well because it was all designed at the beginning.
Hiring a professional means peace of mind, knowing we will handle all the details from start to finish. We are very passionate about what we do, and so when we hire employees, we screen them for education, passion and drive. We look for a combination of knowledge, expertise, and professionalism, using landscape architects who are properly certified or licensed. This ensures your landscape and the materials chosen will suit your needs and give you a space to enjoy with your friends and family and that will complete your home.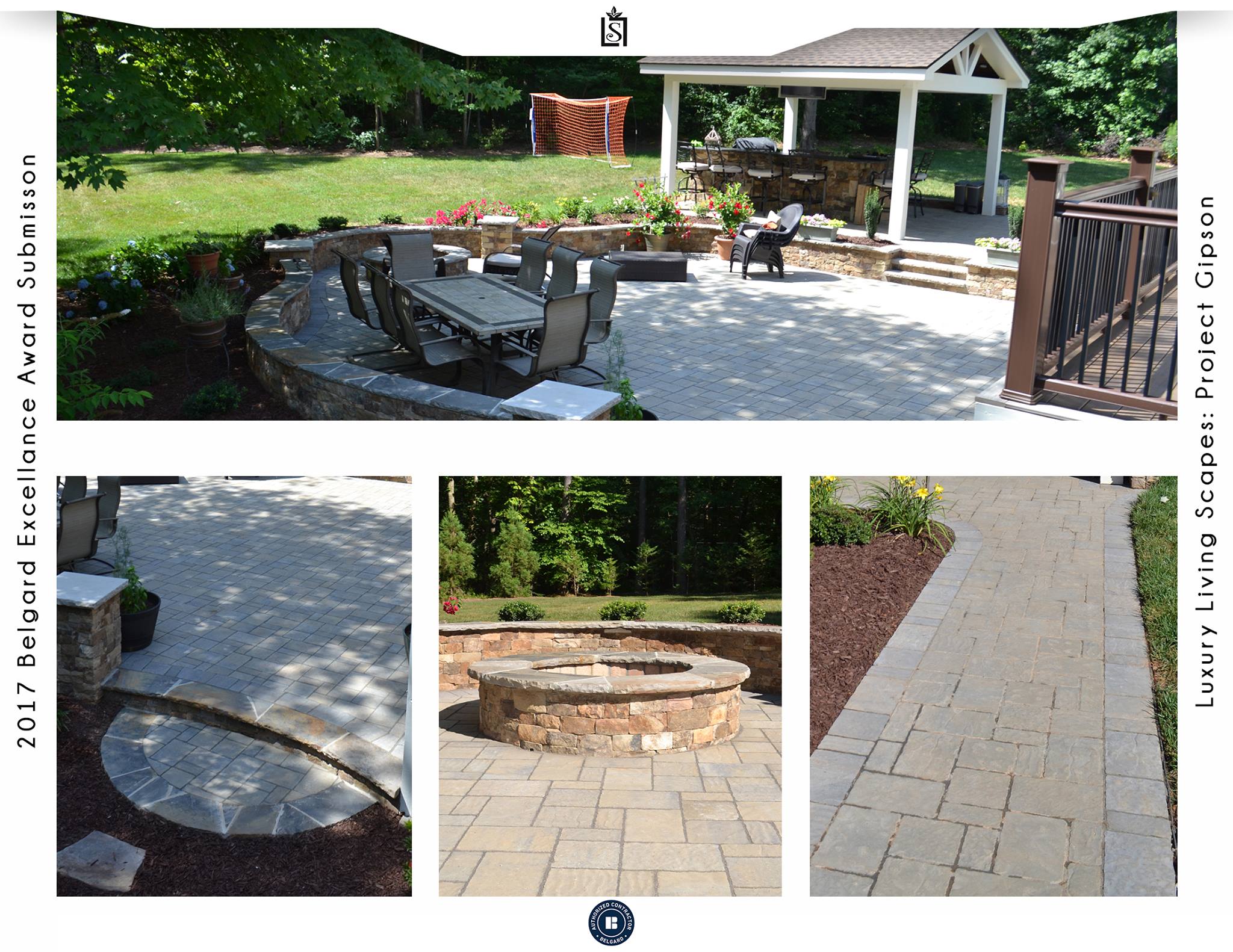 ===================================
Meet Charles Calloway Financial Advisor
Charles Calloway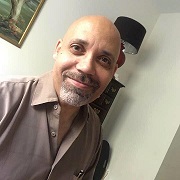 Charles C. Calloway
Regional Vice-President
Financial Advisor
Primerica
1008 Bullard Ct Ste 101
Raleigh NC 27615
ccalloway@primerica.com
919-645-7689
http://www.primerica.com/charlescalloway
A brief bio of Charles
I never thought about being a financial advisor. I was in the US Air Force, and my passion was then and is now teaching, instructing. When someone understands something for the first time, their eyes light up, and I love being a part of that happening. My superiors would ask me to observe in order to put together training and instruction manuals.
When moving to Arizona to be an instructor on base, I unexpectedly found myself at a turning point in my career. I met the gentleman I was replacing, who had just gotten licensed as a financial advisor. He wanted to talk to me about asset management, and I assumed it was a sales pitch. My initial thought was "I have no assets to manage!" For the first time, someone wasn't talking over my head but answering my questions in a straightforward manner. He also didn't dismiss me when he found out what assets I had – or more accurately didn't have, and wanted to help me regardless.
This financial advisor didn't come across as uppity, and he caused me to think about a new career direction I'd never before considered. In the process of talking with him about managing my assets, the instructor side of my personality saw how I could do the same for others. I then learned about being a financial advisor and got licensed. This was 1986, and I haven't looked back.
I love the variety of people's stories the challenges they face to get ahead financially, and I love feeling like I've had a positive impact when someone implements my suggestions. I also love explaining financial concepts in such a way that the client understands, which raises their level of awareness about their financial situation. This makes them comfortable and allows them to hold me, their financial advisor, accountable. My dream is two-fold: both working with clients to improve their future through step-by-step planning and at the same time teaching other financial advisors as the 'advisor's advisor'.
When someone says "get your finances in order" what does that mean to you?
A lot has to do with looking at things the right way – which means aligning the view of the money paradigm with reality, which is a mental exercise. All clients know is they're stressed about money, and they want what they want. The advisor's job is to come alongside, listen to where the client is, and give a perspective they didn't see before. Being able to give good perspective comes from asking key questions to guide the client to articulate clearly what they want.
Having your finances "in order" starts with the thought process, which allows you to move forward – and you can't move forward financially if you don't know what you want. This requires some nuts and bolts, or systematically putting things in place to increase the probability of the wants being able to happen. People get focused on purchasing what they want right now. They support buying something in the present which puts future plans in jeopardy – for example, because of buying a bigger house in the present, they are unable to save for retirement or pay for college without taking out second or third mortgage.
What are typical questions you get from prospective clients?
How do you charge? What products you offer? Have you worked with someone like me, in a similar situation to mine – and how did their situation work out?
While these are great questions, I find there are unspoken questions clients are hesitant to ask. A client can get any investment product from any advisor, but they are constantly observing. And so the unspoken questions are: Can I trust you? Do you know what you're talking about? How experienced are you? Will you give me the respect I deserve, regardless of how many assets I do or don't have?
Clients are looking for evidence of trustworthiness in an advisor. Money is a sensitive topic, with lots of emotions tied up in its presence and possibilities. The underlying question is really what can my money do for me, and how can you help me achieve my goals?
I aim to answer both their spoken and unspoken questions.
Why do people NOT talk to a financial advisor?
People are generally scared: they don't want to try something new with their money and fail because they've had experience with failure before. A good advisor will listen and explain in order to build a relationship based on recommending products to benefit the client, not necessarily those which will build a profit for the advisor.
Yet people don't know what they don't know, and they don't know the difference between where they are and where they could be. Information gives confidence and authority, and removes the fear of the unknown. My job is to instruct and provide perspective to enable my clients to make informed decisions and reach their goals.
As well, people don't think they have enough money or assets and don't want to admit how little they have or how little they know. People who look like they have a lot or are doing well financially won't ask because they don't want their appearance to be undermined, which is an incredibly vulnerable position to put themselves in. A good advisor will help the client see possibilities, that no matter how much money you do or don't have, everyone deserves high caliber service.
How do you define a "good" advisor?
A good advisor will be self-evident, and I firmly believe accountability and transparency are crucial to a good working relationship with your advisor. Advisors can work as fee-based or non fee-based services, but the key is to find a relationship that makes sense to you and for your situation. Some clients prefer fee-based so they see my interests are more aligned with theirs. It's like being in the same boat where if you prosper so do I.
There are a lot of 'advisors' – how do I know who to call?
Yes, there are a lot of advisors. The simplest answer is to talk to advisors and find one who you feel understands your individual situation and will build a relationship with you.
I believe every person deserves and benefits from having a financial advisor. Ask questions and make sure your advisor is going to guide you toward your goals and not sell you products that are more profitable for the advisor than for you.
What is the first thing they should address?
The most powerful wealth-building tool is your income, and so my job is to get clients to see how harnessing the power of their income is essential.
What do you mean by 'harnessing the power of income'?
'Harnessing the power of your income' means you can't have everything at once. It requires setting priorities and telling your money where to go. If the flow money is not controlled or told where to go, it will flood out the door. Practically speaking, there are two pieces. First, making sure your income is protected against catastrophic loss – where the main wage-earner dies or is injured. This includes putting the proper legal documents in place. And second, managing money's flow so it aligns with short- and long-term goals.
Is there a strategic order of things you like to address with clients?
I address their foundation first, like described above, ensuring their income is established and protected, and making their income work for their children and families.
Cash flow is the 2nd item. Where is your money going? If, like most people, you have more month than money, we discuss how to get control of your costs. I like the term spending plan better than budget, but these are effortless systems to keep track of and to direct cash flow. Again, we work together to tell your money where it goes.
Then we systematically work on winding down debt and building up savings. We put a plan in place to get debt down to a manageable point and so it's not tied up in depreciable items like cars.
People like to think once they're an adult, they're supposed to have all the answers, especially when it comes to money. What are the benefits of having a financial advisor?
The benefits are information and having a partner to work with you and walk alongside you, giving you insight into how to make your money work for you. For instance, if you're looking at buying a home, and your debt to income ratio is too high, we plan to get your debt down over the next three months with a spending plan. Having a good advisor means you're not alone trying to figure it all out, which frees you up to enjoy your money and your life instead of stressing about how much you do or don't have.
What types of accounts should everyone have?
I make sure my clients have three fundamental types of accounts that everyone should have, each saved or invested in a different way.
First, an emergency fund or short term savings, which puts aside enough cash reserves for 3 to 6 months of bills and planned expenses. Planned expenses include vacations, birthdays, and Christmas. Second, your mid-term goals which are for the next 3 to 7 years. This includes some bigger things to do or to prepare for – a new car, a big vacation, replacing your HVAC. Then lastly, your long-term goals for 7 or more years into the future.
How often should you consult your financial advisor?
I typically like to get together face to face once a year, but I talk to my clients at least once a quarter. If there are big changes in life – buying house, open enrollment at work – then possibly you should talk sooner than a year. I love the ability to use technology with a client, to talk over the phone for ten minutes and share my computer screen. In this way, I connect with my clients in a more efficient way so they get information and advice without needing to come into my office every time they have a question.
When do people normally consult an advisor for the first time?
When someone is thinking through making a big change or they are going through a life transition – such as when they are expecting their first baby, or if they just got married/are getting married – they need a safe haven to talk to about establishing a safety net for themselves. These are ideal times to consult an experienced advisor. However it's always beneficial to have a partner who you know and trust before going into a transition rather than finding someone while in the middle of a difficult situation.
If you are thinking of purchasing a home, what are the first three things you need to do, with your finances?
My job is to build the parameters so the client can make their decision, like buying a new home, without worrying they will jeopardize something important down the road.
First, we need to give context to the goal – what kind of house, what area/location, what's important feature-wise. Sometimes the goal is not the house itself but a specific school district, to give children a good education. A financial advisor will help frame both what the dream is and what the dream means to you personally, to define the causes and intentions underlying the purchase.
Next, we look at cash flow – what do you currently spend on housing, versus what will you spend on housing after this purchase? We can then address how the new payments will work by setting up parameters.
Then, after those are in place, we can begin to get an idea of mortgage qualifications by figuring out how the new house will work into your spending plan. At this point, you can take your dream and put it together with the reality of how to make it happen.
What are common misconceptions about financial advisors?
I think the most common and unfortunate misconceptions are that someone doesn't have enough money to make it worth a financial advisor's time. Alternately, that financial matters are too complicated and no one can help them understand the concepts, leading to feelings of inadequacy. Sometimes people have had bad experiences with someone who called themselves a financial advisor who ended up only selling products like a life insurance policy.
What common mistakes do people make?
The most common mistake is to ignore their money, believing that problems will just go away. However, not paying attention to it with the intention of "I'll get around to it when I'm older" only leads to the situation getting worse over time. At the other extreme, I find clients who have ignored their money for too long, then feel they have a lot of ground to make up, and so they want to invest in a risky fashion. This turns investing into gambling, increasing the risk.
What makes you different from other advisors?
Five things separate me from other advisors: first, I take the time to understand each person's unique situation. Second, I work hard to raise each client's level of awareness and fill in knowledge gaps, while keeping terms and concepts understandable. I also respect their assets no matter how large or small. I focus on solving problems, not pitching products. Lastly, and most importantly, I keep in touch regardless of where the market is. Time, attention, and care for the relationship are more important to the client than their rate of return or their portfolio's growth.
=================================
Meet Porter Staples Real Estate Attorney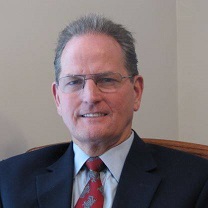 Porter Staples, PA
311 E Edenton St
Raleigh, North Carolina
(919) 348-2324


Porter Staples has 29 years of experience and believes in personal customer care. Porter make it a point to be available to his clients to answer any question clients have. Getting to a successful closing means the buyers know and understand exactly what is going on and know what to expect.
Who typically contacts you for a closing?
The Realtor who works with buyer is the originator of the contact. The Realtor works with a client for weeks or months, and the client depends on the Realtor for expertise. The Realtor typically gives the client a list of 2 to 4 closing attorneys and lets the buyer call around to get prices and information. The actual contact comes directly from the buyer, but source is originally from the Realtor.
What sorts of closings do you handle or not handle?
I only do residential purchases and refinances.
How is a residential purchase different from commercial?
The process is different: with a commercial purchase, the transaction can get complicated with inventories to be transferred, uniform commercial codes, and other documentation and procedures that residential closings do not have. I did all kinds of closings in Asheville, but I also had more staff and so could be more aggressive in pursuing different types of closings. In my new practice, I'm concerned with taking the business that comes in. I very much enjoyed residential purchases and was very good at them. Having a much smaller practice here allows me to specialize much more this time around.
What is the process – what do you need to get started?
I will get a call from the buyer, and then I'll give them a quote. The client or Realtor will call to confirm the quote. Then I'll get the real estate offer to purchase which has all information. I need certain information from the buyer, then I can contact lender and the seller to get their information. It's a process of gathering information.
I get an engagement letter from the lender (unless it's a cash deal, which is rare), which will lay out what the lender wants from the closing attorney. Part of the process includes a title search in order to get title insurance. After a search to determine if the title is clean, I then select the title insurance company. The engagement letter will inform me as to what the title insurance should look like, and then I go to the title company for a commitment letter which will go to the lender. I then order the payoff for the seller's property/lien. These are the preliminary actions.
Sometimes there's push-back from lender, when they might change their mind and want something different. Then when the lender gets the closing package, the seller and buyer both come into my office where everyone signs all their documents. After the documents are signed, the seller will give the closing attorney the keys to the property, and the attorney will hold the keys for the new property until the money is disbursed. When the seller's loan has been paid out and the new loan funded on behalf of the buyer by the lender, I can then give the keys to buyer.
What is title insurance?
Title insurance is something that is automatic these days, and we never do any closings without it. The lender requires title insurance to assure the lender and the buyer that title is clear. "Clear" means no hidden problems like fraud. It also provides verified proof of ownership, that there are no issues with having filed a bankruptcy, and there are no construction liens or judgments. The biggest issue that attorney typically isn't prepared for is judgments against seller, which need to resolved before the closing can progress.
Title insurance is an insurance policy, but even if it says the title is clear, that does not guarantee there is no problem. The title policy is insuring that IF there's a problem, the insurance company will make buyer "whole". If the property loses value, the insurance will cover the balance owed by the owner to lender. If there is a judgment against the seller, and a lien holder is foreclosing, then the title insurance company steps in to defend the title or pay it off. Regardless, they will clear up the issue. The title company's job is to make sure everyone is clear and made whole and that buyer will not have any problems with the property's title. It is a little like a combination of car title and insurance. It is an insurance policy that the owner pays for and can file claims, then collect. It's extremely rare to file a claim against the title insurance though. During and after the recession, more claims happened and so title companies have become stricter on standards and requirements. Title insurance is a competitive industry; there are maybe 10 companies in Raleigh, and they offer a lot. They were beginning to get competitive before the recession, and so they were getting lax in their requirements. As a result, they would make a policy with a less-than-adequate search in order to get business. Then all the foreclosures happened, and people were finding out there were problems with their titles. It's a simple process and concept, and overall the procedure is simple: you just need to look at who owned the property and what happened during their ownership.
How long does the process take typically – in a relatively smooth transaction?
It all depends on how quickly the lender moves. On average, from the time the buyer applies for their mortgage to closing is about 4-6 weeks. It can go longer if there are complications. If it's a cash closing, then the buyer can close in a matter of days, but this is rare because buyers want inspections and other things that take time.
What's the longest it's ever taken to complete a closing?
The longest a closing ever took me was about six months. Mostly if there's a delay, it is the lender struggling with the requirements or a need for more information. Sometimes a problem arises with the buyer's credit, or the buyer changes their mind to get different loan product.
In what circumstances does the client need to be there, and are there situations where they do not need to be present?
The client doesn't always need to be there, but it's rare that they aren't. Most clients want to be there. It is possible to have a power of attorney or to send documents out-of-town to be signed and returned.
How is the process different for purchasing versus selling?
Mainly, the difference is that the purchaser has to deal with the loan which is the difficult area where all the delays are with paperwork. The seller has to get the property prepared, but the seller does very little for the closing. The seller only has to provide some information and then show up to sign. The buyer has to fill out all the paperwork with the lender, and then keep supplying paperwork for different issues. The buyer usually spends about an hour or so signing papers, where the seller only has a few papers to sign.
How is a refinance closing different from a purchase or sale?
A refinance is simpler because there is no seller involved, and so it cuts out about half the potential problems. The borrower already knows about the title. They still need to do a title search, but it's a limited search, only from time the buyer purchased the house until the refinance. It's easier because the title search is so much easier. Otherwise, the process is about the same: the mortgage payoffs, an engagement letter from lender, just as many papers to sign. But it's simpler because there are no buyer/seller entanglements, although it's still complicated because the lender is there.
Do you handle closings of properties given in a will or estate?
It's very different from traditional purchase. A closing from a property deeded in a will is more complicated because there is a set of rules for estates: they can't be sold until those standards are met. Hopefully all the heirs are known and listed; if there is no will, then we need to figure out who the administrator is and who heirs are. This doubles complications for a title search. The Executor has to go to the Clerk of Court to open an estate file. The closing attorney goes to the estate file and hopefully all the information is in there. Then we have to file a notice in a local newspaper to any creditors listed and let the ad run for several weeks; after that, there is a new set of rules where the property can be sold, subject to any claims against the estate. It's up to anyone who's claiming a lien against the estate to file a claim with the Clerk which will end up in estate file.
If there's a will, heirs are irrelevant because of any devisees listed in will. The property will go to whoever the will identifies, whether it's an heir or not. Heirs can bring a lawsuit and claim their rights to property. It is much more complicated without a will, because someone has to step forward and volunteer to be Executor. This is typically resolved in court before anything gets to the closing attorney.
What is different in purchasing a primary home versus a vacation or rental?
There is not much difference. It only makes a difference in the lender relationship.
What questions do you wish the clients would ask?
I really like questions from clients. I like proactive clients who want information and who want to know what things mean. I very much enjoy explaining the process, and clients should start at the beginning, as early in the process as possible, asking their questions. At the closing, questions should come up about the settlement statement numbers, what is title insurance, what does it cover, who is the carrier, property tax proration, who will pay taxes on the property this year. It's important they understand the loan documents and the primary note which is their agreement with the lender to pay money back, what the terms are, and how they impact the buyer.
What was the most interesting closing you handled?
One of the most memorable closings I performed was an instance where everything started off according to procedure. I always present something to buyer to say "this is what you're getting", often a photograph of the property so the client can see it. If there's a plat map, I will almost always present copy of the plat map/survey. Everyone should agree that, yes, this is the property. One time I pulled the plat out, and the client disagreed. We went back through the papers and pulled out the contract. The client pulled out a plat map that was done by the Realtor, where the Realtor had it privately printed. But the printer had mixed up the lot numbers, and so the client had been looking at one property and calling it the other number. It was a new construction build, and if the closing had proceeded, their new home would have built on a lot they didn't own. We caught the error and resolved it so it was consistent with the court documents before it turned into a much larger problem.
Another time, a closing happened on April 1. It was memorable because the closing date, April 1, was April Fool's Day. There was problem at the last minute, and there was no opportunity to discuss it with the buyer, the seller, or the Realtors beforehand. The seller didn't actually own the land they were selling. It was owned by a corporation, but the seller was under the impression they had the right to sell it. They couldn't sell it because they did not actually own the land, and so it created a problem for closing. Everyone showed up ready to sign all their documents, and I had to announce the sale couldn't proceed. Everyone laughed and thought it was an April fool's joke when I said couldn't proceed because seller didn't own the land.
Is there anything else you'd like people to know?
The biggest thing I'd like everyone to know is that even though I have a lot of experience and am really good at what I do, I just opened a new practice here in town. I have a few clients, but I'm breaking into new market which is challenging. I am concentrating on providing excellent service and very competitive prices. Typically having lots of experience means you can charge and so the service is usually higher priced because the practice is established and busier. While my experience is still there, since I'm starting a new practice with clean slate, I am very available for personal communication. I am dedicating myself to personally handling every aspect of the closings in order to give a high level of service and giving my clients the full benefit of my decades of expertise.
====================================
Meet Nick Nance Home and Auto Insurance Expert
Nick Nance
North Carolina Farm Bureau Insurance
(919) 576-7581
http://www.ncfbins.com/franklin-early/Nick-Nance.html8
In the process of buying a home, at what point should you look at insurance?
I would recommend getting your numbers together as soon as possible so that you can look at the financial aspect of your new home as a whole to include your mortgage and total escrow payment.
How is homeowner's insurance different from renter's?
Homeowner's insurance covers a physical structure along with personal property and liability coverage. Renters insurance limits coverage to personal property and liability coverage since the structure (rental home or apartment) is not owned by the insured.
If you are buying an income property, what kind of insurance should you have on the property – how is it different from a primary residence? What kind of insurance should your tenants have?
When you insure income property you are most likely looking at dwelling coverage. This differs from homeowner's insurance because the property is lived in by a tenant, not the named insured. The coverage is not as extensive, such as not having replacement cost coverage for belongings and the losses would be paid out on a depreciated (actual cash value) basis.
If you are buying a vacation property, what kind of policy should you get? Is it a different policy, or an add-on to your homeowner policy?
Typically you can get a seasonal homeowner's policy as long as the property is occupied by the named insured 50% of the time. This coverage would typically be the same coverage as your homeowner's coverage as long as it meets or exceeds underwriting guidelines. The policy would typically be a separate policy in which the liability from your primary homeowner's policy would extend to the seasonal property.
What kinds of insurance are homeowner's required to have by law?
Law does not require any coverage on any home. Mortgage companies do require coverage if the property is financed through them as to protect their collateral.
Which are policies optional?
Jewelry, antiques and other personal property are all automatically covered under a homeowner's policy under coverage C (personal property). Certain items such as jewelry, firearms, silverware, etc. do have caps that do not extend into the general fund of personal property unless a separate scheduled coverage is assigned.
How is homeowner's insurance different from a home warranty?
Homeowner's insurance covers damage by a number of perils but the cause of loss is not typically covered. Homeowner's warranties typically cover the actual cause of loss instead of the damage/ result of the loss.
How much homeowner's insurance should you get?
Each policy is carefully assessed on an individual basis. There are a number of factors that go into the amount of coverage needed that have to be taken into consideration to make sure an insured is properly covered.
How often should you have your agent reassess your policy?
I schedule yearly reviews with my clients. I would recommend a yearly review at minimum.
If I'm moving, upsizing or downsizing, can I just transfer my policy from one home to the next?
A policy is written on a specific property with specific designations. A new policy has to be written and catered to each individual property.
Is it worth it to purchase flood insurance?
I recommend flood coverage to a number of my clients. Depending on where a home sits in regards to elevation, local watersheds, flood plains, etc. determine the severity of the need.
For a home-based business, will a homeowner's policy cover losses of business inventory stored within the home?
If a homeowner's policy has the correct endorsements on it, the policy can cover inventory up to a stated amount written within the endorsement.
Is homeowner's insurance different for a single family home versus a townhome versus a condo?
Yes, a homeowner's policy is a policy that will cover the entirety of a structure and need to have the correct amount of coverage to replace any or all of the structure. Typically townhomes and condos have a master insurance policy on it that is covered by the homeowner's association. When insuring these types of structures the master policy needs to be reviewed to see how the policy is written and check all wording to see what needs to be covered and what does not so the property is insured adequately.
Think about the people in the fire downtown. When there is a total loss on the home and belongings, what does a policy really replace?
When there is a total loss, a replacement cost policy should replace the home from all physical structures where the new home is built from the ground up. This policy should replace the home in like kind and quality, as it was before when the policy is written correctly. This should cover all contents inside to include all furniture, electronics, clothing, food, toiletries, etc. Loss of use coverage should cover the client for a temporary living situation while the new home is being built. All of these will be paid up to the limits of the policy minus the customer's deductible.
How is homeowner's insurance affected by burglary/break-ins?
All claims are looked at on a case by case basis to look at severity, negligence, claim frequency, etc to see how a policy may or may not be affected.
Do homeowner's policies have deductibles like car or health insurance, and how high of a deductible should you have?
Yes, homeowner's policies all have deductibles. A deductible should be catered to each customer individually. I like to ask my customers what they are comfortable having to pay in the event of a claim. The lower the deductible, the higher the homeowner's insurance premium will be.
Before the policy will pay out a claim, what are the steps to take?
First, file a claim and talk to your agent. Each claim is unique, and a plan of action should be taken for each instance. Your agent should be willing to talk with you to figure out the best action for you to take based on the situation and severity. A local adjuster will reach out to assess your claim and get you on your way to having your property fixed in a timely manner.
What's the most interesting or outlandish claim story you've experienced?
I have had a client that had their toddler accidentally lock them out of the house. While the parents were waiting for a locksmith the toddler turned on the bathtub faucet on the 2nd floor and flooded the entire house. The pictures were amazing!
===================================
Meet Gabe Benor Home Inspection Expert





Gabe Benor
Owner and Licensed Home Inspector
License #3617
gabe.benor@pillartopost.com
www.pillartopost.com/gabebenor

Watch video about Home Inspections with Pillar to Post

What does a home inspector do?

We go into the house, and we test everything to make sure everything is functioning as intended. We make sure there are no current structural damages or that there is something that can lead to damages. The goal is to ensure the buyer knows the ins and outs of their new home.


Who contacts and pays you when you inspect a home for sale?

Either the client or their agent contacts me. We will go over our inspection packages and additional services with them, and then typically the client pays at the time of the inspection.


What things do you look at?

Part of what I look at depends on which package they choose. We offer three tiers: Plus, Premium, and Prestige.

The Plus package is our standard home inspection package which is a full inspection of the property. We will look at everything on site, including structural, roof, electrical, plumbing, and HVAC. We will print the report on site and give the client a custom inspection binder including coupons to help them through their move and tips for their new home.

The Premium Package includes the Plus package, but we add infrared scans to check for overheating breakers in the electrical panel. On the cool setting, we can also check windows and doors for gaps where there might be drafts. With this package, we also include a rodent inspection where we not only look for snakes, bats, rats, possums, etc, but also look for ways they could enter the home. While we will not the rodents, we will advise where they are, then advise to call animal control. This is not the same as a pest inspection. We also include an appliance recall check for major appliances such as the kitchen appliances, the air conditioner, furnace, and water heater to submit to a company called Recall Chek. This company will email the new homeowner monthly to inform you of recalls on your appliances.

The Prestige Package includes both the Plus and Premium packages and adds a "Healthy Home Package" where we take dust samples and submit to a lab. The lab will issue a report for dust, allergens, and any fungal spores in air. This is good for people with sinus issues or asthma/breathing challenges.

What problems do you look for?

We always look to make sure the entire house is structurally sound and determine if it was built correctly. This not only includes the foundation and framing, but we also test all the plumbing, electrical, and heating and a/c. We also look for water damage or the potential for water to enter the house from outside.


What certifications should a home inspector have?

North Carolina has a licensing procedure for Home Inspectors, and so they should be licensed in this state. I am also a licensed General Contractor, which is not required but helpful. The licensing process includes 120 hours of prelicensing training, followed by 80 hours of on field training with another home inspector.


Why is a home inspection worth the expense and effort?

Because your house is the biggest purchase you will ever make. Since you are spending lots of money, a home inspection is small price to pay to know any current or potential issues. Information is power. There are situations like foreclosures where home inspections are not included, but it is possibly even more advantageous in this situation as it will be unclear what has been done to the house prior to listing, during the foreclosure process. In order to avoid any expensive surprises after purchase, a home inspection is a wise investment.

We also perform prelisting inspections and pre-drywall inspections, but I firmly believe everyone who is buying any new house should have an inspection. A lot might have happened that could potentially damage the house or require lots of work to fix. It's valuable to be fully informed about the condition of the house you are buying.

Besides inspecting homes for sale, what other types of situations are you called in on?

We are also called in for other additional services including radon monitoring, mold testing, asbestos testing, termite inspection, and water quality testing. These are all additional services we offer with our inspections.


What questions should home buyers ask, and what issues should they request you to take a look at?

It's important to look for any current or possible leaks and that the electrical wiring is correct. Look for red flags, and determine if the water lines are made of Polybutylene, if the wiring is aluminum or copper. I also make sure the roof is framed correctly. Clients typically have lots of questions about the roof such as how much time it has left in its life. While we cannot give an exact time-frame for replacing it, we can give general advice if it's in good condition or toward the end of its life.


What's the most interesting situation you came into contact with, and what did you do about it?

I once opened an attic to find it was full of bats hanging under the eaves and against the gable vents. There were probably over 100. I closed the attic carefully to not disturb them, then left a note to call animal control. Another time a client wanted to follow me around the inspection. We went into the attic, and he stepped in between the joists. He fell through ceiling while homeowner was there.

What sorts of issues should make a home buyer walk away from a potential sale?

We never advise clients to walk away from a home; we just present the facts. However, foundation issues always seem to draw a red flag. I spend time looking to see if the foundation is off-set. If I see any questionable areas in the foundation, I refer the issue to a structural engineer to determine if it's a problem, if it will get worse over time, and if there's anything to do about it. Most other things can be replaced or fixed, but foundation is difficult and very expensive to fix.

Do home inspections come with a warranty or guarantee?

We do offer a guarantee on the premium and prestige packages, that if the client is not fully satisfied with the home inspection, we will pay for another inspection of equal or lesser value. But not a single client has taken us up on this offer.


Do you recommend buyers purchase a home warranty? What do they cover/not cover?

There's a difference between a warranty and an inspection. A warranty is offered through a different company, a warranty company. A home inspection will notify the warranty company of enjoy these opportunities to teach the clients about their house. It depends on what the client is comfortable with.

Any issues we find. The warranty company will determine if it will take preexisting conditions. Whether something is working or not at the time of the inspection, it will still go on my report. The warranty company will then determine if they will cover a replacement for the new homeowner during the time they live in the home. But if an issue arises after the purchase, the homeowner would contact the warranty company with questions about replacements, to see if it is covered under their policy.


Is there anything else clients should be aware of?

Clients should feel free to decide whether they want to be there during the inspection or not. They don't have to be, if their schedule does not allow it. Some clients just want the report. If the clients aren't there, it gives me more time to focus and generate a thorough report. However, clients who are there for the Pillar to Post experience get the opportunity to learn about their new house and discuss issues with the inspector.



====================================================






Meet Jimmy Valley Lending Expert
Mortgage Loan Originator – NMLS# 81137
AnnieMac Home Mortgage
5300 Atlantic Ave Suite 106B
Raleigh, NC 27609





What makes a good mortgage company?

A company who establishes a culture geared toward team-building and solving problems. Building the team from the inside out with the goal of incorporating strategic personalities, who will create an environment of utilizing all the tools and resources available with the end goal in mind.

What sets you apart from your competition?

Knowing the details really well, having ownership of the process and giving leadership to my customers. I don't get every deal, and I know I am not the best fit for everyone, personality wise, but clients need a driver, someone who will take charge. My goal is to gain clients' confidence in my ability to solve the problem and in my knowledge of the process. My job is to take pressure off the client and give them assurance that I will get the job done, no matter what it takes.

How has the mortgage industry changed over the years?

The recession of about 2006 to 2011 affected the industry, absolutely. A lot of brokers disappeared. But more than that, it's a much more difficult process than it used to be. Lenders require a lot more documentation, a lot more paperwork, more income verification. The loan is based on the likelihood of foreclosure, assessing your ability to pay long-term, not just getting into a home. It can be frustrating for clients, when I ask for more documentation, but the lists of what I need are longer than they used to be.

Under what circumstances is a 30-year conventional loan the best option?

In most circumstances a 30-year is the best option because it provides the most flexibility with payment options. Even without a large down payment, a 30-year is typically the best loan. And if a client has a large amount saved – which very few people do – it might not be the wisest use of those funds to put all of it towards the purchase. Yes, a 30-year mortgage takes longer to pay off, but it can allow a homeowner to use their additional savings to pay off other debts. A 30-year can provide the opportunity to use savings for other purposes like starting or adding to retirement or college funds. The key is to be savvy about how to use your savings, and know you don't have to have a down payment in order to purchase a home.

Buying a home is the American dream, and we were taught growing up to save, save, save for a down payment, that we couldn't buy until we had 10% or 20% in cash – what if a buyer doesn't have a down payment?

One hundred percent financing options exist, as well as numerous down payment assistance programs which are funded by the state. Assistance programs are not limited to first-time homebuyers, and having a lender who is knowledgeable about the different programs is imperative to helping you navigate the mortgage process.

What's the difference between you and, say, my personal bank?

Banks have multiple focuses with the mortgage business being a tool for them to gain clients, generate deposit accounts, personal loans, etc. Lenders like us focus on the mortgage business solely and typically have many more options available since we have the ability to shop the scenario through multiple sources, including various banks, credit unions, and investors.It's a more comprehensive look at all your options, as our only goal is to help get you into a home.

What should a potential buyer do to make themselves look better?

Be knowledgeable about your own credit score. Go ahead and get your own credit report. Look for errors – if you moved, or if you divorced and changed your name – make sure all the details are correct. And if they aren't, it's a very simple process to get it corrected. Pre-approval is based on your credit report, so making sure it's as accurate as possible will benefit you. Regardless, you should be checking it annually in order to quickly prevent and report any fraudulent activity.

What else should I look for in my credit report?

Definitely check often for mistakes – credit reporting agencies can sometimes mix people up if you have a common name, which might mean some things from someone else's report get onto yours. Have the agency remove these items as soon as possible. Make sure you know what your revolving credit amounts are – this refers to your open credit cards or lines of credit. An ideal buyer can damage their credit score simply by having one credit card that is always maxed out. Pay off bills, but leave the accounts open.

When should you look at refinancing?

Annually. A simple phone call to your lender should be on your list of things to check every year. As an example: say you bought a house three years ago, and your interest is at 3.5%. Your home – depending on the area you live in – likely appreciated in that time. Check to see what other homes nearby are appraising and selling for, because it will affect your property value. In that three years, you have paid down some of your principle balance as well, so you should have a little additional equity in the home. Perhaps your situation has changed, and you need or want to take money out of your home to pay for other things – a car for a teenager, college tuition, pay off a car or credit card, renovations. Your home is your biggest asset, and your biggest savings account. And if you aren't looking at refinancing, you might not be using it to its fullest potential to benefit you financially.

Payments are calculated by looking at debt and income. What else goes into figuring out a payment?

It's been said and bears repeating: your credit score. As well, the loan to value – or the sales price of the home versus what you put down. The interest rate has an impact, and one percentage point might not seem like a lot of difference, but on this large of a purchase, even the smallest increments can affect your payment up or down. So make sure you are getting the best interest rate you can by knowing all your available options.

But also having an open mind about your budget and being willing to structure your finances in order to make the home you need/want possible. Your monthly budget can be affected by utilities, where you live, new construction versus existing. The key is to remember this is a long-term purchase and to remember your home will appreciate more quickly than a retirement account or investment, and so as an investment option, a home is a good place to prioritize your budget. Perhaps back off adding additional funds to your retirement account for a short time and put that extra towards the house.

When is an ARM (adjustable rate mortgage) a good option?

Typically when you don't think you'll be staying in the home long-term, when you expect to move within five years. Perhaps your situation is more about prioritizing lowering your outgoing housing costs (owning is much cheaper than paying rent), or perhaps your job will be relocating you in a few years. Maybe you're looking to build your forever home, and need a shorter term residence but don't want to rent. In this case, looking at an ARM might be a good option. However, it's important to realize that if you don't sell your home within the initial fixed period and you decide to refinance, you will be reducing your equity, due to added closing costs.

What advice would you give a first-time homebuyer?

Don't wait! Everyone puts off buying until next year, or the year after. Renting for a year is sometimes necessary, but beyond that you're quite simply wasting your money. Owning is like paying yourself rent money, and your asset (your home) is appreciating, so it is making you additional money at the same time. If, for instance, you're paying $1800 per month in rent, after a year, you've paid $21,600, and you don't have anything to show for it. Putting that same amount toward a mortgage means at the end of a year, you've actually paid off some of your home. It's the savings account that works for you, with very little effort on your part.

What advice would you give to experienced homebuyers?

Consult with both your financial advisor and with a lender annually. A financial planner will look at your situation and goals from one angle, and the lender will be able to see how that benefits you – or not – with respect to a different angle. Together, they can help you assess your goals, see how they have changed, and re-strategize so that you are putting your money to the best use. Perhaps your life circumstances have shifted – perhaps a spouse is disabled or unable to work; perhaps a car accident means buying a new vehicle; perhaps you want to upsize or downsize. All these aspects need to be weighed together to give you a complete picture with your options.