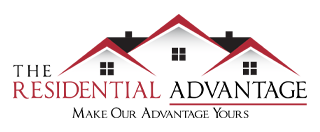 Selling Your Home? How to Choose the Right Agent
Most people choose to sell their home with a real estate agent when listing their home for sale. Selling your home is a business decision and hiring the right agent is extremely important.
There are so many agents! How do I choose the right one?
When you're looking for a real estate agent, you want someone who has a good grasp on the market. Someone who knows how long houses are staying on the market and how different price points sell at any given point. Look for someone who is going to advise you and customize the plan to your situation, your home, and your needs. Lastly, you want someone who understands your goals and end results so they can look at different marketing strategies and timelines.
What should I look for in a real estate agent?
Communication is probably the most necessary characteristic, because the biggest complaint is that agents are hard to reach by phone. A good agent will inform you of each step along the process, proactively, not just put a sign in your yard and show up at closing. Your agent should be responsive to your questions and concerns throughout the process because their job is to walk with you and alleviate your stress, discussing items as they come up and before they become major issues.
I've heard we're in a "hot seller's market." What does that mean?
In seller's market, homes move really fast! You need an agent who is able to attract as many offers as possible and can handle the volume or interest and offers. An agent should be able to present the seller (you) with the best options, the highest offer is not automatically the best if the buyer can't get to the closing table. A seasoned agent knows to analyze each offer based on all the major terms and is able to explain each offer's strengths and weaknesses. I offer a side-by-side comparison of each offer and then summarize so that you don't have to wade through to determine what the bottom line is. I break down the information for you, so that you know what you're getting.